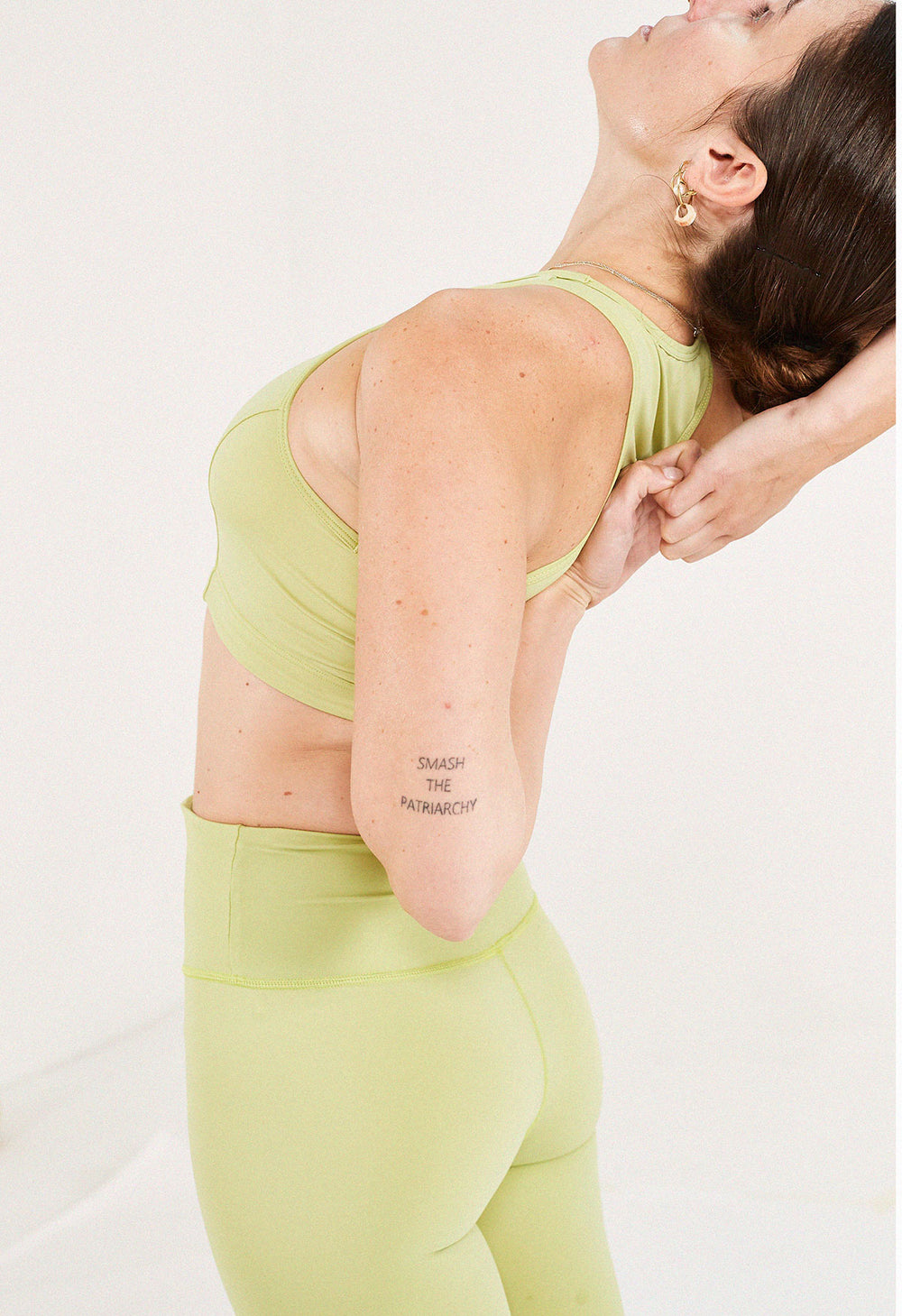 What's your favorite part of the day?
Early mornings, quiet all over the house, sipping tea.

How do you reconnect with yourself?
By meditating.

What is your favorite scent?
Levander, patchouli, and tuberose.

You can follow the journey of Francesca through her IG page.
Image via Cobalto Studio.
Creative direction La Cobalta for Architectural Digest España photographer Pablo Zamora
Francesca is wearing the Classic Bra Pistacchio and the High Rise Legging Pistacchio in size 2.