02 Pamphlet - Gesti Quotidiani
Artist's Johanna's Tagada's guide on some of her favorite gestures.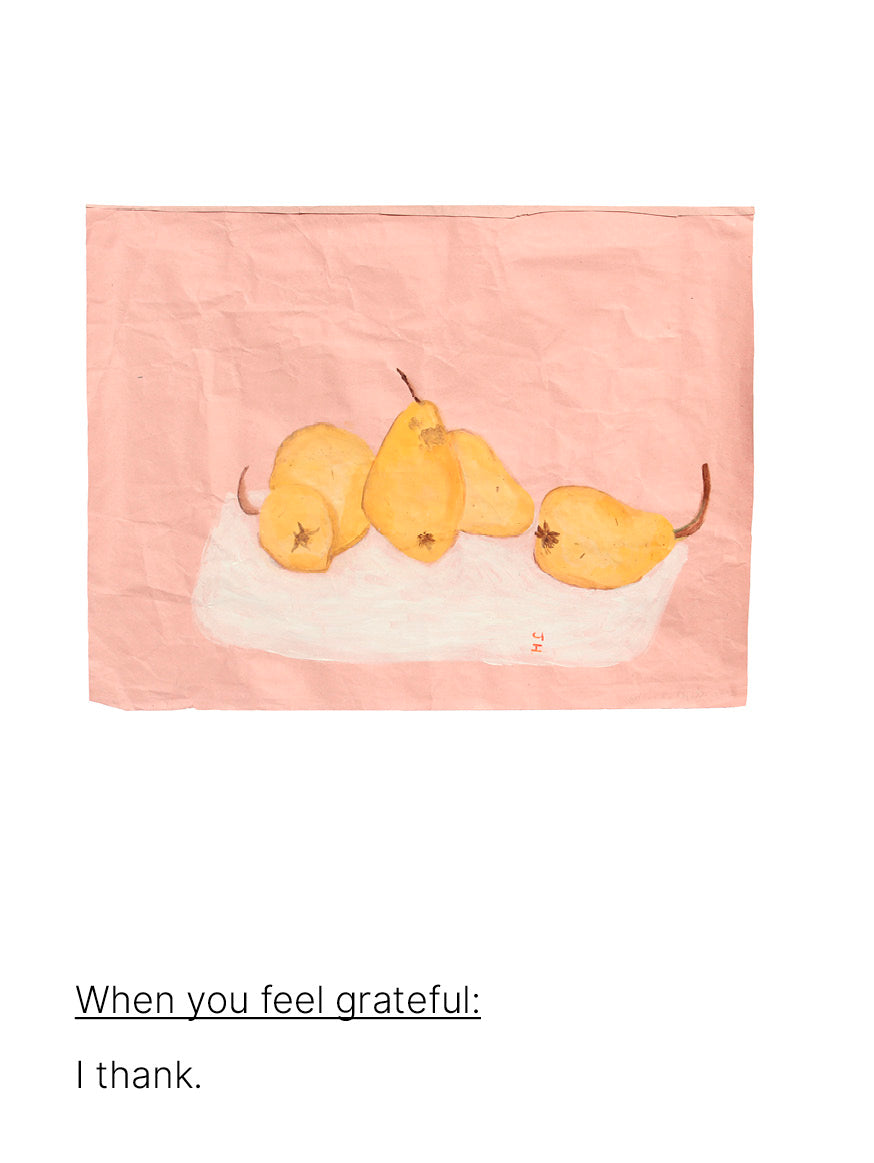 Johanna Tagada (b.1990 - Strasbourg, France) is a painter and interdisciplinary artist based in London. Until 2010 she studied Fine Arts and Textile Design at Haute École des Arts du Rhin.
Following her studies, she assisted artists Yoshitomo Nara and Ming Wong for selected projects. Johanna Tagada's practice composed of painting, drawing, installation, sculpture, film, photography and writing, often conceals ecological messages, rendered in soft and delicate methods.
In several of the artist's projects interaction with the environment and others plays a central role.
Solo exhibitions include Épistolaire Imaginaire – Merci at Galerie Jean-Francois Kaiser (Strasbourg, France – 2017) and Take Care - きをつけてat Nidi Gallery (Tokyo, Japan – 2018).
In 2014, Johanna founded the positive and collaborative project Poetic Pastel in order to help restore respect for and appreciation of nature.
In 2018, the artist co-founded the publication series Journal du Thé – Contemporary Tea Culture.
The first Licia Florio print collaboration on the soft sport collection has been released with Johanna Tagada.
Pears, quotidian fruits in Europe, appear in Tagada's painting Poires d'Octobre.
The softy shaped yellow figures lay gently on a white cloth, hereby portraying an everyday moment. This artwork has been chosen by Licia Florio to become one with the label's soft sports uniform. The presence of Tagada's painting on both the legging and bra is a subtle statement and encouragement towards a holistic path of seeing and engaging with daily life.
We hope this set will invigorate and assist the wearer to live harmoniously and consciously.
A percentage of your purchase will be donated at the Survival International Charity - the global movement for tribal peoples' rights.