03 Pamphlet - Staged Arrangements
Museum(ing) - [Staged]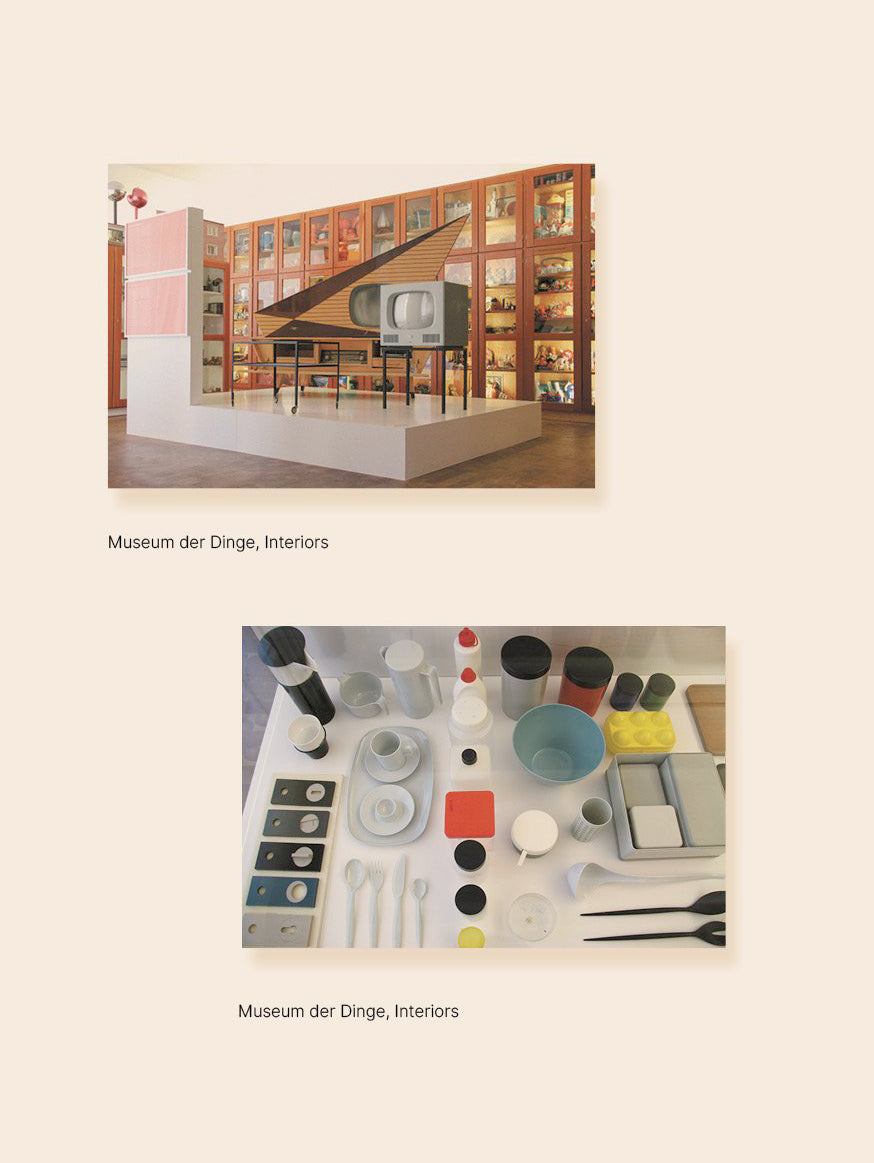 From the infinitely large to the infinitely small, everything becomes a museum. Inside museums, we look for something that we have lost and we want to find again.
Beauty, memory, mystery, knowledge, emotion, ecstasy.
In a city like Berlin, for example, every historical memory is a reason for a museum or a memorial.
There are the great "temples" where the state, culture, history of a nation is celebrated(the Louvre, of course); there are trans-national cathedrals of contemporary art, where one breathes the atmosphere and the ritual of a religion without gods (Tate, London);there are intimate museums that tell a person or a family through its collection of objects (Bagatti Valsecchi, Milan).
And then, hybrid and less glamorous museums. In a former warehouse of the Bologna transport company, the Museum for the memory of Ustica. There is the recomposition of the pieces of the DC9 exploded in the sky in 1980, with an installation by
Christian Boltanski consisting of 81 lights and 81 mirrors in memory of the 81 victims.Inside the coffers, hidden from the visitor, their objects, listed in the List of personal belongings belonging to the passengers of the flight IH 870. A museum, wanted by the families of the victims, in which a "personal" tragedy, a historical fact, even thanks to the artistic intervention, they become a cognitive and emotional experience. And you, what do you look for in a museum?