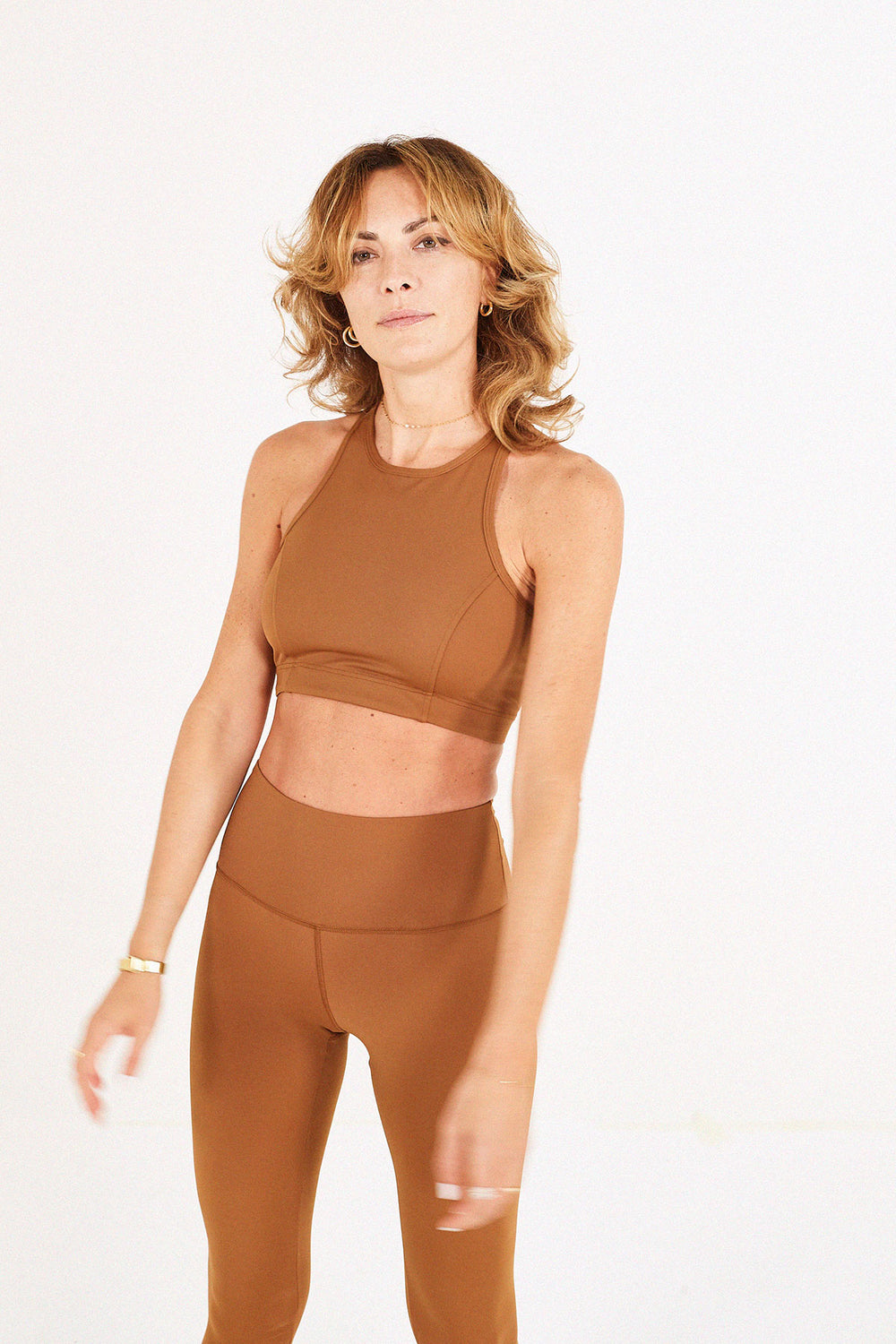 What's your favorite part of the day?
When the moon is high in the sky

How do you reconnect with yourself?
Sleeping and baking cakes.

What is your favorite scent?
Hard question. Vanilla is always my fave base especially if mixed with something in contrast as licorice, tangerine or anise.

You can follow the journey of Alessia through her IG page.
Image via The Now.
Alessia is wearing the Classic Bra Maron and the High Rise Legging Maron in size 2.
Tierra Atacama via Mr & Mrs Smith