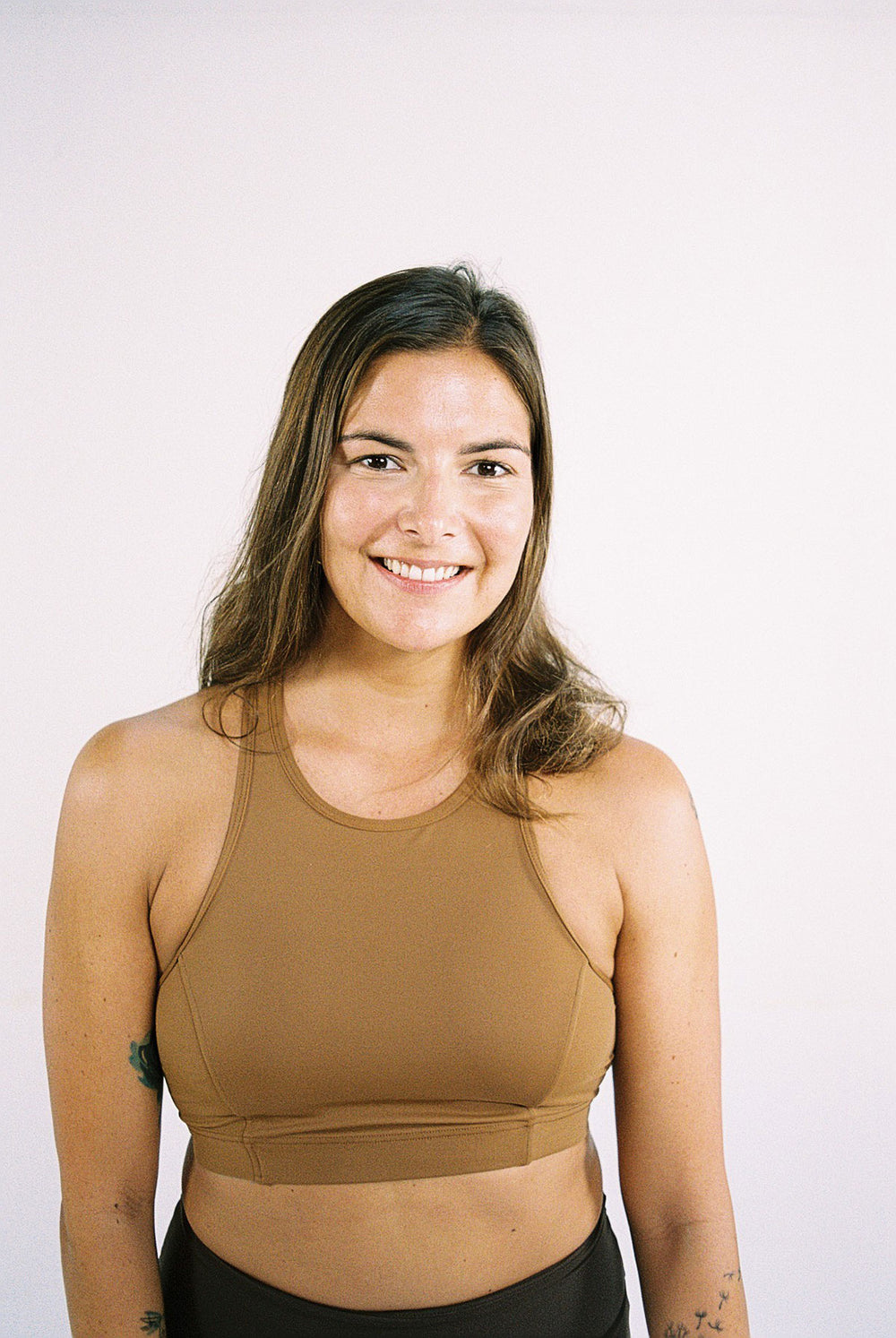 What's your favorite part of the day?
I define myself as a morning person because I love to wake up before everyone else and practice my workout before breakfast. Even on weekends what makes my day perfect is to go to my yoga class in the morning before everything else. 

How do you reconnect with yourself?
By reading a book, listen to a song while riding my bike or by doing yoga of course.

What is your favorite scent? 
I don't like strong scents, I love delicate ones like cotton flowers, white musk or light incenses.
You can follow the journey of Vera through her IG page.
image via Villa Magnan Biarritz 
image via Maikel Mauvais
 Vera is wearing the Classic Bra Maron and the High Rise Legging Americano in size 3.