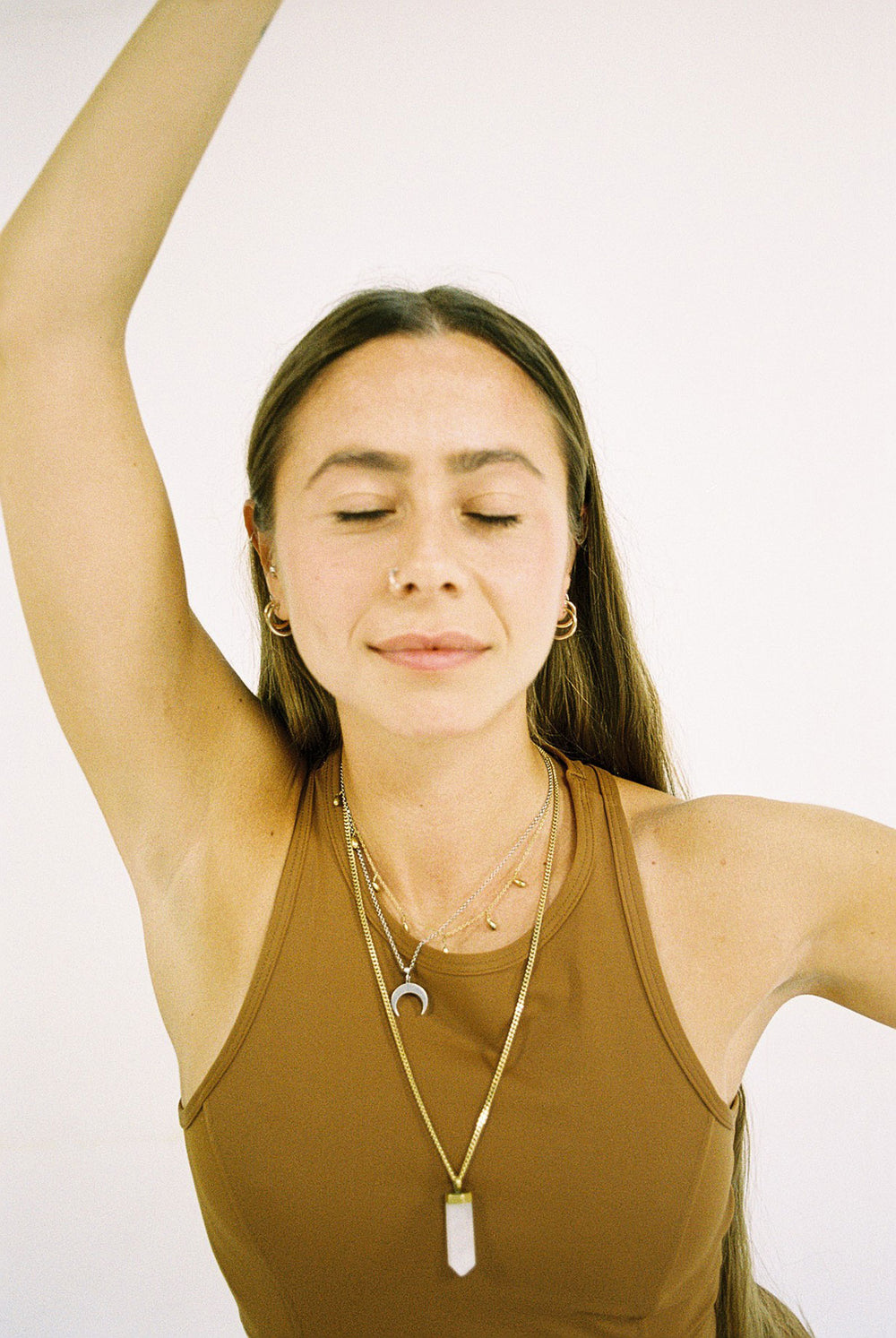 What's your favorite part of the day?
Definitely early mornings: cuddling up with my cats, hiking at sunrise in the hills, enjoying a steamy cup of coffee.

How do you reconnect with yourself?
Through my yoga practice, in deep breaths and conscious movement, and when I walk in nature I feel the most grounded and aligned.

What is your favorite scent?
I love earthy scents, like freshly-picked rosemary or sandalwood incense, and anything vanilla.

You can follow the journey of Laura through her IG page.
Nina Ricci featured on the cover of Numéro Berlin.
Stylist: Sina Braetz
Photographer: Carlota Guerrero
Image via photographer Em Yates
Laura is wearing the Classic Bra Maron and the High Rise Legging Maron in size 1.