JOURNAL
Stéphanie Delbino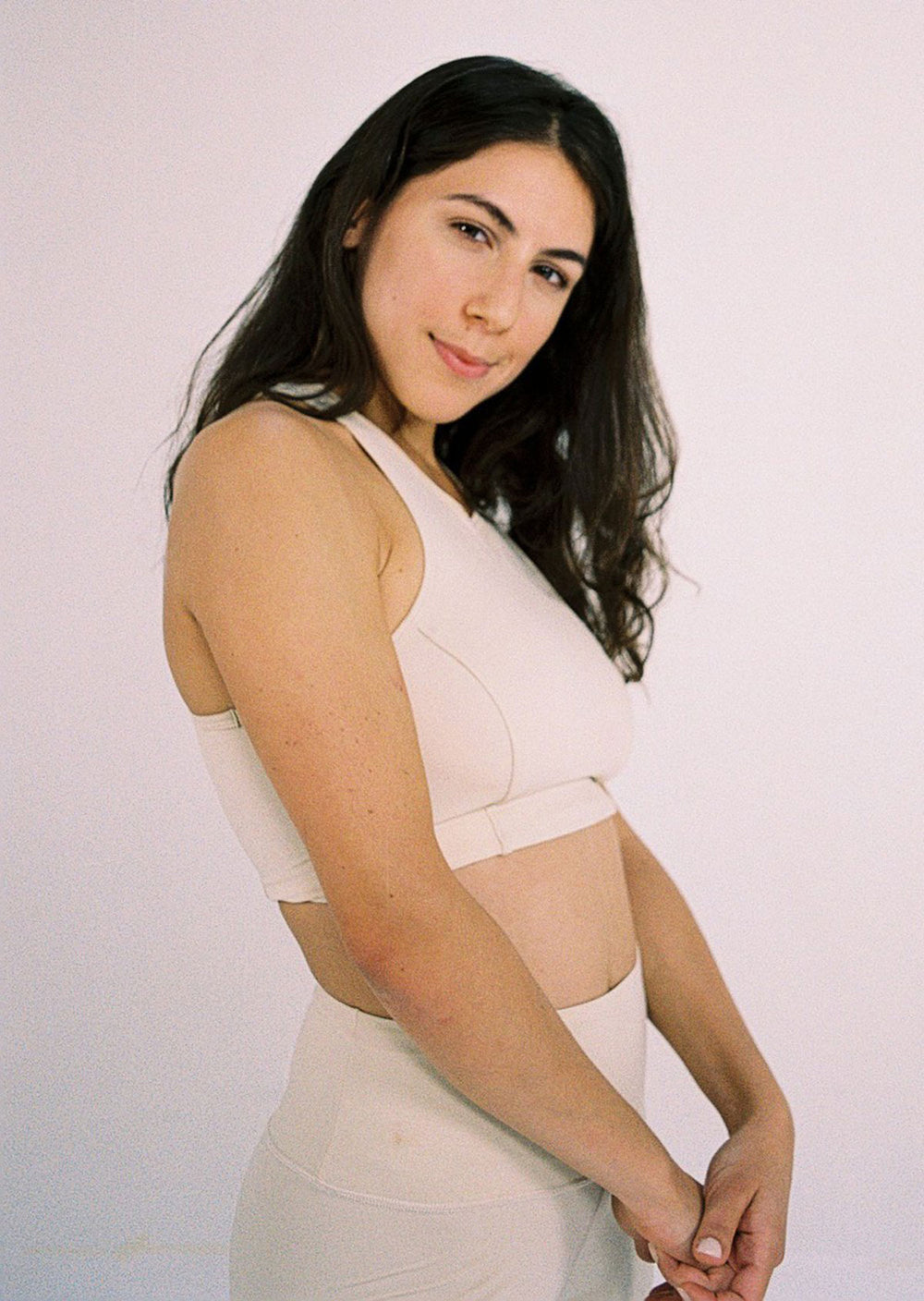 What's your favorite part of the day?
Waking up! I open my eyes in the morning and whilst still not fully awake, I open the window and go back into my bed to enjoy its warmth and softness for a moment longer. The fresh cold breeze moves in, washing over my face and awakening my brain. Then I jump up and conquer the day!

How do you reconnect with yourself?
I walk around by myself, sometimes singing. No particular destination just the desire to feel my body liberating itself from all the unwanted thoughts and emotions and replacing those with gratitude and purpose.

What is your favorite scent?
The smell of incense when you enter Santa Maria delle Grazie church in Milan. It brings me back to my childhood, to those Sunday mornings when I would go to my grandma's for lunch, enjoying the food she had cooked with the most special ingredient: love.
Image via Ceremony
Helena photographed by Daniella Rech via Russh Magazine
Stéphanie is wearing the Classic Bra Anacardo and the High Rise Legging Anacardo in size 2.