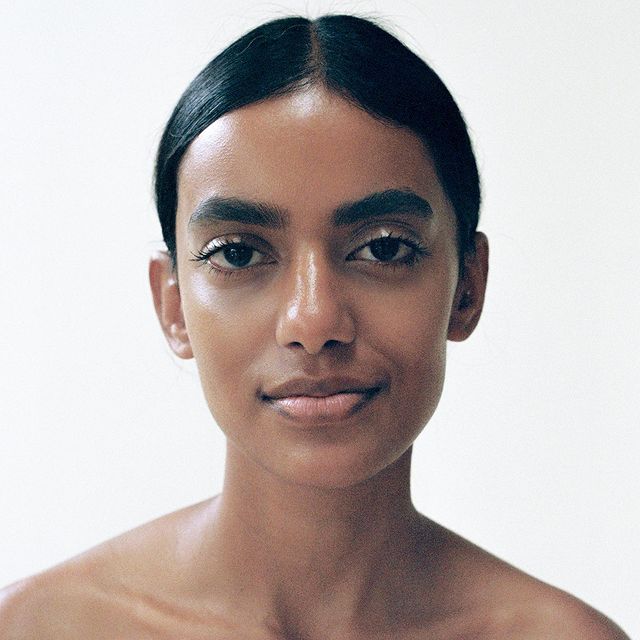 credits Carolyne Loreé - via @lesseofficial
Our body is a temple, we hear it a lot.
We eat healthy, exercise, and work on our weaknesses to find a balance between mind and body. But our body is not just what's from the neck down.
Did you know that we have about 40 facial muscles? And that we never train most of them? This is what Face Yoga was born for!
Thanks to our facial muscles, we smile, laugh, eat, speak, cry and communicate all of our emotions and wills through mimicry. We could say that they're the muscles making us the human being that we are. And if our facial muscles are toned, why shouldn't our skin be too?
credits Fumiko Takatsu @faceyogamethod
Face Yoga was invented by former English teacher Fumiko Takatsu, after being involved in a car accident that affected the symmetry of her face. 
During the recovery, she had a simple but brilliant intuition:
I was standing in front of the mirror and realized that if I exercise my body muscles, I should be able to do the same for my face. That's when the Face Yoga Method was born. After practising facial exercises for several weeks, people started commenting on my results. They said I looked younger and more aligned and wanted to learn how to tone their faces too.
What is this practice about?
Thanks to a combination of posture, breathing techniques and specific facial exercises to repeat with constancy, it is possible to improve the general appearance of the face. But it's not just a matter of beauty.
Practising Face Yoga, in fact, can bring a sense of well-being, together with multiple physical and mental benefits, such as skin oxygenation, body awareness and self-confidence.
Credits Giada Bessone @ilrullodigiada
Seems great. But how do we actually practice Face Yoga?
The only thing you need is a mirror to check your movements and micro expressions. And then, just relax and enjoy some precious time to take care of yourself!
And since our CIAOMONDO community is genuinely curious about new ways to pursue wellbeing – especially when it's so funny – and discover unknown sensations together, we included in our practice program weekly classes of Face Yoga with Giada Bessone, a wonderful facial gymnastics instructor.